For security reasons we have our entrance locked at all times. If you'd like to visit, please do so and just ring the doorbell when you arrive.
If you traditionally pay your Internet bill at our office, we can save you the trip by taking your payment information over the phone or you can send an Internet banking eTransfer to .
#BeWell #StaySafe
Do you have the need for speed?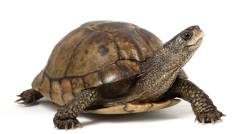 Our eCable service gets you all the speed you need for your fast-paced, online life.
Whether you're just surfing and doing email, or have multiple screens in your home or business that stream music or videos, we have the speed to match. Residential plans start at just $72/month. Details
Talk & Save from just $25/month
Ontario-wide local calling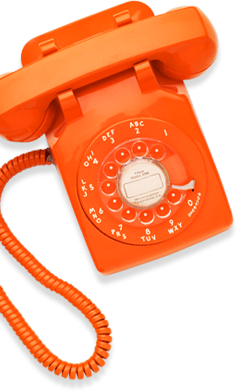 It has been more than 40 years since Northumberland County residents have been able to purchase their local telephone service from a locally owned and operated company*.
The area once again has a local telephone service provider... eagle.ca! Our new digital Talk & Save service provides local phone numbers and you can bring your existing number to eagle.ca too.
Our local calling area is all of Ontario (that's right... the whole province is just a local call away) and we give you more than a dozen calling features in our basic service. Details
* Since 1899, more than 28 locally owned and operated companies have delivered telephone service in Northumberland. The last of these, Alnwick Rural and Fenella Rural were sold to Bell Canada in 1970.
Cell phones and tablets aren't toys
Just like your notebook computer or digital camera, your wireless phone or tablet is a complicated electronic device. Moisture, excessive vibration and impact from even short drops can permanently damage your phone and void the warranty.
DO NOT operate your phone in the rain, fog or other damp environment.
DO NOT leave your phone outside overnight.
DO NOT use your phone near the pool, hot tub or lake.
DO NOT use or place your phone anywhere that moisture of any kind (fog, rain, steam) may come in contact with it.
DO NOT place your phone where any weight will be placed on top of it.
Buy a PROTECTIVE COVER to help protect your new phone.
Damages from moisture and impact are not covered by the manufacturer's warranty and many water damaged phones or those with damaged screens cannot be repaired economically. Replacement costs can be many hundreds of dollars.
Device Protection
You can protect your phone and your investment with TELUS Device Care Complete. For as little as $15/month you can extend the manufacturer's warranty and include physical or liquid damage replacement. (Replacement cost is model dependent. See store for details)
SPAM and virus filtering for eMail
All eagleMembers receive free junk mail filtering. With spam now over 96% of all email traffic, this free service saves you time and money.
Our Barracuda Spam Firewall also filters your email for viruses. Many new virus attacks are transmitted using email. This is a great way to enhance the virus protection you already have on your computer.
Canada's Anti Spam Legislation came into effect on July 1st, 2014. Learn more about CASL and how it impacts your business email marketing.
Thanks for being visitor
#17782717
In Northumberland County, Ontario
it is Thu Nov 30 09:54:26 EST 2023
Copyright 1995-2017 EAGLE.CA

Mailing address:
P.O. Box 220, Cobourg, ON K9A 4K5

Cobourg Head Office:
Northumbria House
26 Chapel Street
Cobourg, ON
K9A 1H9

Telephone:
(905) 373-9313 • (905) 885-1971
Toll Free • 1-877-37-eagle
1-877-373-2453
FAX • (905) 373-1801

Account or General Information:

Technical Support:


High-speed inquiries for home or office:


TELUS Mobility inquiries: